Ancestry.com Now at Nassau Free Library
The Nassau Free Library is pleased to announce library patrons can now access the noted family history research site Ancestry.com for free at the Library. Through arrangements with the provider and the Upper Hudson Library System, a library version of the program can be accessed using either library computers or personal laptops with Wi-Fi capability within Library confines.
The Library will offer one-on-one hour-long sessions with those not familiar with Ancestry.com to help them start their own family research project. On Tuesdays, March 7 – April 11, at 6 and 7 pm, and Saturdays, March 18 – April 15, at 10 and 11 am, Library Board member and Nassau Village Historian Kurt Vincent will offer assistance for beginners new to Ancestry. Please call the library at 766-2715 to reserve your appointment.
MUSEUM PASS PROGRAM
The Berkshire Museum, Olana State Historic Site (NEW), Hancock Shaker Village (NEW), U.S.S Slater (NEW) and The Sterling & Francine Clark Art Institute.  Thank you to the Friends of Nassau Free Library for generously funding these passes for our community!
St. Patrick's Day Movie & Treats
Friday, March 17th
6 pm 
Join us for assorted green goodies and a showing of The Quiet Man, starring John Wayne & Maureen O'Hara. A retired American boxer returns to the village of his birth in Ireland, where he finds love. Running time is 2 hrs, 9 min. 
Admission is free. Refreshments will be served
and the screening will take place in the newly renovated Community Room.
The Library is located at 18 Church Street (US Route 20) opposite Nassau Town Hall.  Additional parking at St. Mary's Church lot, 
Call (518) 766-2715 for information
Nassau Free Library offers a variety of free programs in March. Visit us at 18 Church Street, Nassau, NY 12123, or call to reserve a seat at a program: (518) 766-2715.
Lego Club
Tues.  March 7th  6pm
Join us for "March Madness" themed building projects, and Lego Bingo.  We will be introducing Bring Your Own Lego (BYOL) Show & Tell.  Projects will be displayed at the library.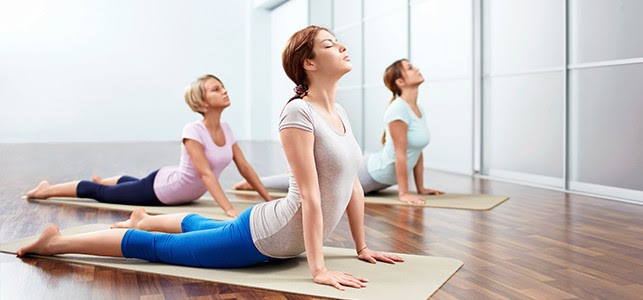 Beginner's Yoga Class
Starting Sat., Mar. 11th at 10:15am –
6 consecutive weeks at the Nassau Free Library.
Suzannah Winn will introduce the benefits of Yoga for health, mind, and spirit. Bring a yoga mat and blocks if you own them. RSVP and sign in at the front desk each time you come for yoga class. A suggested donation of $30 for the 6 weeks or $5/class will help to off set the cost of the program.

Stop Motion Animation Video Lab
Mon., Mar. 13th, 6 pm
Learn how to create your own movies using your imagination, an iPad, and your choice in art materials or Legos.   Bring your own device with the app Stop Motion Studio downloaded. Let us know when you RSVP if you will need to borrow an iPad.  Ages 6+

Coloring for Adults
Thurs., Mar. 16th 6:30pm
Rekindle the "kid" in you! When was the last time you took time away from carpools, work deadlines, emails and phones? Come ex-stress yourself to imagine, create, relax and color with other enthusiasts. Coloring pages, pens and pencils, are supplied or bring your own. Refreshments provided.
Minecraft @ the Library
Tues., Mar. 21st 6 pm
Imagine it! Create it!  Build it with friends! Please bring your own device if you have one. Pocket Edition & Creative setting only please.  The library will have some devices to share, but they must be booked by reservation. 6+

Family Movie Night – Moana
Fri., March 24th at 6-8 pm
In Ancient Polynesia, when a terrible curse incurred by the Demigod Maui reaches an impetuous Chieftain's daughter's island, she answers the Ocean's call to seek out the Demigod to set things right. (IMDb) A PG rated film the whole family will enjoy. Popcorn and drinks served!

Learn to Code
Wed., Mar. 29th 6pm
Hour of Code is an international movement supporting young people to learn computer programming.  During our hour of code, you are invited to come play fun computer games that also teach fundamentals of coding languages.  Laptops will be available for use. Ages 6+

Support the library – 
Quilt Raffle:  The Friends of the Nassau Free Library invite you to purchase your raffle tickets for a beautiful handmade double bed quilt made by Pat Piniazek. This colorful floral quilt is on display at the library front desk.  The quilt raffle will continue until April 2017.
Raffle tickets are $1 each, or 6 for $5.
Storytime with Sarah—-Every Wednesday

10:30am


Join us for stories, songs, and  crafts geared toward our youngest friends.
MEETINGS AT THE LIBRARY IN MARCH —

Friends Meeting: Mon. Mar. 6th, 7pm
Book Group I: Tues. Mar. 28th, 7pm
Board Meeting: Wed. Mar. 15th, 7pm